Experience the Unparalleled Luxury of Paradise Island, Bahamas
Paradise Island, located in the beautiful Bahamas, is known for its unparalleled luxury and enchanting beauty. This tropical oasis offers a unique blend of stunning beaches, world-class resorts, exquisite dining, and exciting entertainment options. Whether you're seeking a romantic getaway, a family vacation, or a rejuvenating escape, Paradise Island has something to offer for everyone.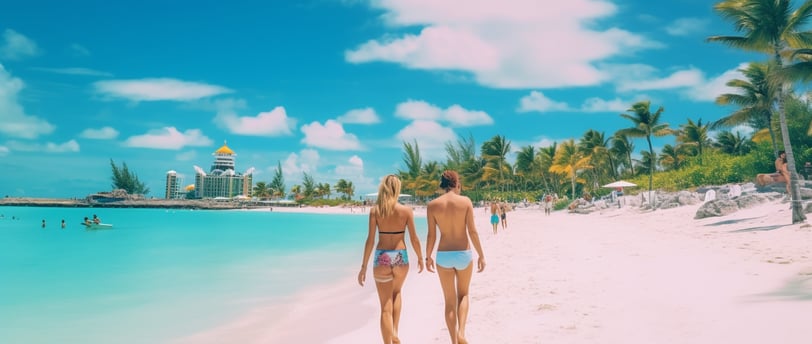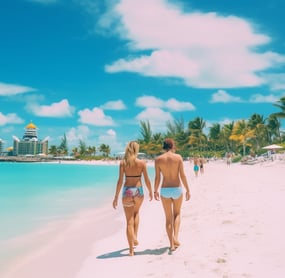 With its crystal-clear turquoise waters and white sandy beaches, Paradise Island truly lives up to its name. Nestled just off the coast of Nassau, the capital city of the Bahamas, this island paradise is easily accessible and offers a range of transportation options. Whether you choose to fly, cruise, or take a ferry, the journey to Paradise Island is just the beginning of your unforgettable experience.
As you embark on your journey to Paradise Island, you'll be greeted by the warm tropical breeze and the sound of waves crashing against the shore. The anticipation builds as you catch a glimpse of the island's pristine beaches from the airplane window. You can almost feel the soft sand between your toes and hear the laughter of fellow travelers as they immerse themselves in the island's beauty.
The Allure of Paradise Island
Paradise Island boasts a captivating allure that keeps visitors returning year after year. From the moment you set foot on its shores, the island's charm envelops you. Imagine waking up to breathtaking views of the Caribbean Sea, soaking in the warm tropical sun, and being surrounded by lush palm trees swaying in the gentle ocean breeze. The enchantment of Paradise Island is truly captivating.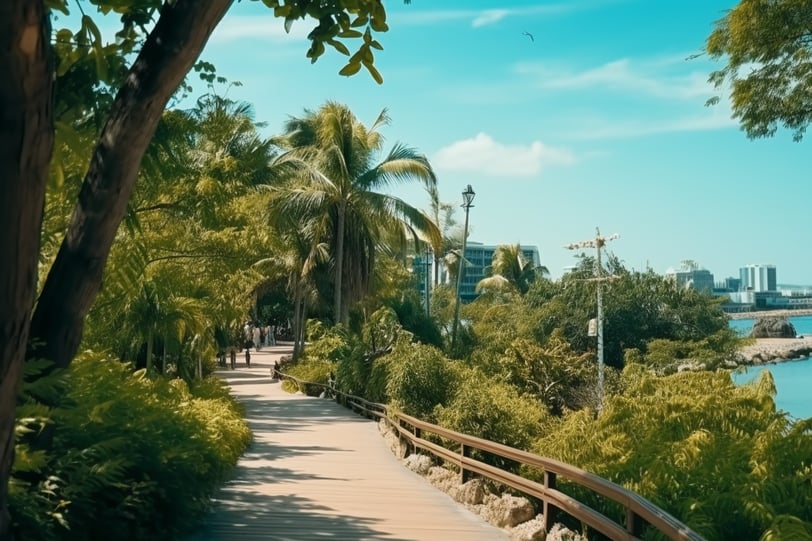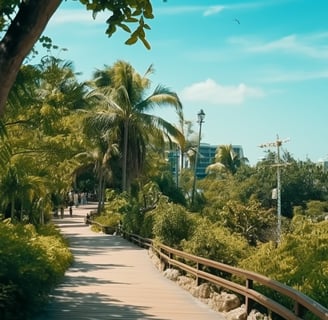 As you explore Paradise Island, you'll discover a world of wonder and adventure. Dive into the crystal-clear waters and discover vibrant coral reefs teeming with colorful marine life. Snorkel alongside tropical fish, or try your hand at scuba diving to explore underwater caves and shipwrecks. For those seeking a more relaxed experience, simply lounge on the beach and let the sound of the waves lull you into a state of pure bliss.
Getting to Paradise Island
Getting to Paradise Island is a breeze. The Lynden Pindling International Airport in Nassau is just a short distance away, with numerous airlines offering direct flights from major cities around the world. Once you arrive in Nassau, a quick taxi or private transfer will take you to the Paradise Island bridge, which connects the mainland to this paradise retreat. Alternatively, you can take a ferry from downtown Nassau to Paradise Island, adding a touch of adventure to your journey.
As you make your way to Paradise Island, you'll be greeted by the stunning views of the turquoise waters and the lush greenery that surrounds the island. The ferry ride offers a unique perspective, allowing you to see the beauty of the Bahamas from a different angle. Feel the excitement build as you approach the island, knowing that you're about to embark on an unforgettable adventure.
Luxury Accommodations in Paradise Island
No trip to Paradise Island would be complete without experiencing the luxurious accommodations that the island offers. From top-rated resorts and hotels to private villas and vacation rentals, there is no shortage of options for those seeking a truly indulgent stay.
Imagine waking up to the gentle sound of waves crashing against the shore, the warm Caribbean sun streaming through your window, and the promise of a day filled with relaxation and adventure. This is the experience that awaits you in Paradise Island, where luxury accommodations are more than just a place to rest your head - they are an integral part of the island's allure.
Top-Rated Resorts and Hotels
Paradise Island is home to some of the most exclusive and luxurious resorts and hotels in the Caribbean. These world-class properties offer unparalleled service, breathtaking views, and a wide range of amenities designed to make your stay unforgettable.
Indulge in the opulence of The Cove Atlantis, a renowned resort that combines modern elegance with Bahamian charm. With its stunning oceanfront location, lavish suites, and access to the Atlantis Paradise Island complex, guests can enjoy a truly immersive experience in paradise.
For those seeking a more secluded retreat, the One&Only Ocean Club offers a tranquil oasis nestled along the pristine shores of Paradise Island. Surrounded by lush gardens and overlooking the crystal-clear waters of the Caribbean, this iconic property exudes timeless luxury and sophistication.
If boutique accommodations are more your style, the Graycliff Hotel is a hidden gem that offers a unique blend of history, elegance, and personalized service. Set within a historic mansion, this intimate hotel boasts beautifully appointed rooms, a world-class restaurant, and a renowned cigar factory for the discerning traveler.
For a beachfront escape that combines comfort and convenience, the Sandyport Beach Resort is the perfect choice. With its charming pastel-colored villas, lush tropical gardens, and direct access to a stunning white sand beach, this resort offers a laid-back atmosphere with all the amenities you could desire.
Private Villas and Vacation Rentals
If you're looking for a more intimate and personalized experience, Paradise Island also offers a selection of private villas and vacation rentals. These lavish properties provide all the comforts of home while still offering the convenience and luxury of a resort.
Imagine having your own private oasis, complete with a sparkling pool, lush gardens, and breathtaking ocean views. This is the reality when you choose to rent a villa in Paradise Island. Whether you're traveling with family or friends, these spacious and beautifully designed properties offer the perfect setting for creating lasting memories.
With dedicated staff at your service, you can enjoy the ultimate in relaxation and pampering. From arranging personalized excursions to providing in-villa spa treatments, every detail is taken care of to ensure your stay is nothing short of extraordinary.
For those who crave the freedom to explore at their own pace, vacation rentals offer the perfect solution. Choose from a wide range of properties, from cozy beachfront cottages to luxurious penthouses, and enjoy the flexibility to create your own itinerary. Wake up to the sound of the ocean, savor a leisurely breakfast on your private terrace, and embark on a day of adventure knowing that your home away from home awaits your return.
Paradise Island truly lives up to its name when it comes to luxury accommodations. Whether you choose a top-rated resort or a private villa, your stay will be filled with unparalleled comfort, impeccable service, and the opportunity to immerse yourself in the beauty of this tropical paradise.
Exquisite Dining and Cuisine
Paradise Island is a culinary delight, offering a diverse range of dining options to tantalize your taste buds. Whether you're in the mood for fine dining at a world-class restaurant or eager to sample the local flavors of Bahamian cuisine, you'll find an array of options to satisfy your cravings.
As you embark on your culinary journey through Paradise Island, prepare to be amazed by the exquisite dining experiences that await you. The island is renowned for its fine dining establishments, where internationally renowned chefs showcase their culinary expertise. These restaurants are a testament to the island's commitment to providing exceptional dining experiences.
Fine Dining Restaurants
The island is home to a collection of fine dining establishments that showcase the culinary expertise of internationally renowned chefs. From gourmet steakhouses and seafood restaurants to elegant fusion cuisines, these dining experiences are sure to delight even the most discerning palates. Indulge in delectable dishes crafted with the finest ingredients while enjoying panoramic views of the ocean or the beautiful Nassau Harbor.
Imagine savoring a perfectly seared steak, cooked to perfection and accompanied by a velvety red wine reduction. Or perhaps you prefer the delicate flavors of freshly caught seafood, expertly prepared and served with a side of tropical salsa. Whatever your preference, the fine dining restaurants on Paradise Island will transport your taste buds to new heights of culinary bliss.
Each restaurant on Paradise Island offers a unique ambiance, adding to the overall dining experience. Whether you prefer an intimate candlelit dinner overlooking the ocean or a lively atmosphere with live music and entertainment, you'll find the perfect setting to complement your meal.
Local Bahamian Cuisine
For a taste of authentic Bahamian flavors, be sure to explore the local culinary scene on Paradise Island. From traditional seafood dishes like conch salad and cracked lobster to hearty stews and mouthwatering desserts, the island offers a rich tapestry of flavors that reflect the vibrant culture and history of the Bahamas. Don't miss the opportunity to sample Bahamian cuisine and immerse yourself in the local culinary traditions.
Indulge in the flavors of the sea with a bowl of conch salad, a refreshing dish made with tender conch meat marinated in citrus juices, peppers, and onions. Or try the cracked lobster, a local delicacy where succulent lobster meat is cracked and served with melted butter and a squeeze of fresh lemon.
As you explore the local culinary scene, you'll discover that Bahamian cuisine is a fusion of African, Caribbean, and European influences. This unique blend of flavors creates dishes that are both familiar and excitingly new. From the spicy kick of jerk chicken to the comforting warmth of a bowl of souse, each bite tells a story of the Bahamas' rich cultural heritage.
End your culinary adventure on a sweet note with a slice of guava duff, a traditional Bahamian dessert made with guava fruit and served with a warm butter rum sauce. The combination of tropical flavors and indulgent sweetness will leave you craving for more.
Whether you choose to indulge in fine dining or explore the local culinary scene, Paradise Island promises a gastronomic experience like no other. Prepare to be captivated by the flavors, aromas, and textures that await you as you embark on a culinary journey through this tropical paradise.
Leisure and Entertainment Options
When it comes to leisure and entertainment, Paradise Island has it all. Whether you're looking to tee off on a world-class golf course or indulge in a luxurious spa treatment, there are endless options available to ensure you have a truly unforgettable experience during your stay.
World-Class Golf Courses
Paradise Island is a golfer's dream, with championship courses designed by golfing legends such as Tom Weiskopf and Jack Nicklaus. These meticulously designed courses offer stunning ocean views and challenging fairways, providing an unforgettable golfing experience for players of all skill levels. Spend a day on the green, surrounded by the tropical beauty of Paradise Island, and test your skills on these exceptional courses.
Luxury Spa Experiences
Indulge in ultimate relaxation and rejuvenation at one of Paradise Island's luxurious spas. From soothing massages and rejuvenating facials to invigorating body treatments and pampering rituals, these spas offer a tranquil sanctuary where you can unwind and revitalize your body and mind. Immerse yourself in a world of serenity and leave feeling refreshed and rejuvenated.
Exploring the Natural Beauty of Paradise Island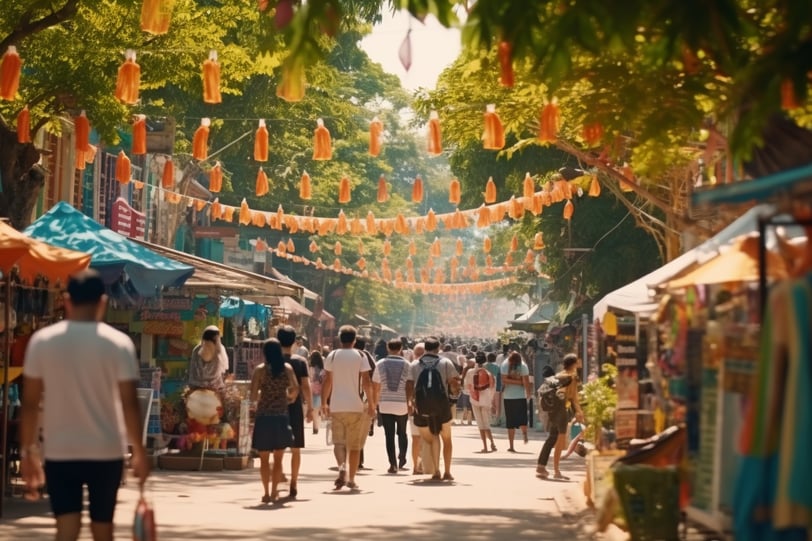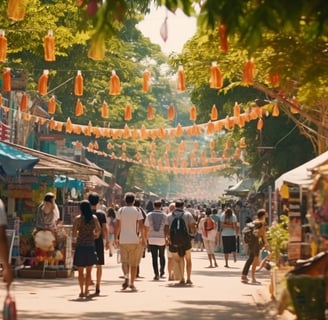 While Paradise Island is known for its luxury, it also offers an abundance of natural beauty waiting to be explored. From stunning beaches and vibrant marine life to exciting outdoor adventures and excursions, the island offers a range of experiences that allow you to connect with nature in a truly captivating way.
Stunning Beaches and Marine Life
With its pristine white sandy beaches and crystal-clear turquoise waters, Paradise Island offers the perfect setting for sunbathing, swimming, and snorkeling. Explore the vibrant coral reefs teeming with colorful fish, or simply relax on the powdery sand under the warm Caribbean sun. Paradise Island's beaches are a true tropical paradise.
Outdoor Adventures and Excursions
For those seeking adventure, Paradise Island offers a variety of outdoor activities and excursions. From snorkeling and scuba diving to kayaking and jet skiing, there are endless opportunities to explore the island's natural beauty and experience exhilarating adventures. Embark on a boat tour to nearby islands, hike through lush rainforests, or try your hand at deep-sea fishing. The possibilities are endless.
Paradise Island, with its unmatched luxury, sublime beauty, and endless opportunities for relaxation and adventure, is a destination like no other. Whether you're looking to unwind on pristine beaches, indulge in world-class dining, or explore the wonders of the underwater world, Paradise Island has it all. Book your trip today and experience the unparalleled luxury of this tropical paradise.
Where to Stay in Paradise Island: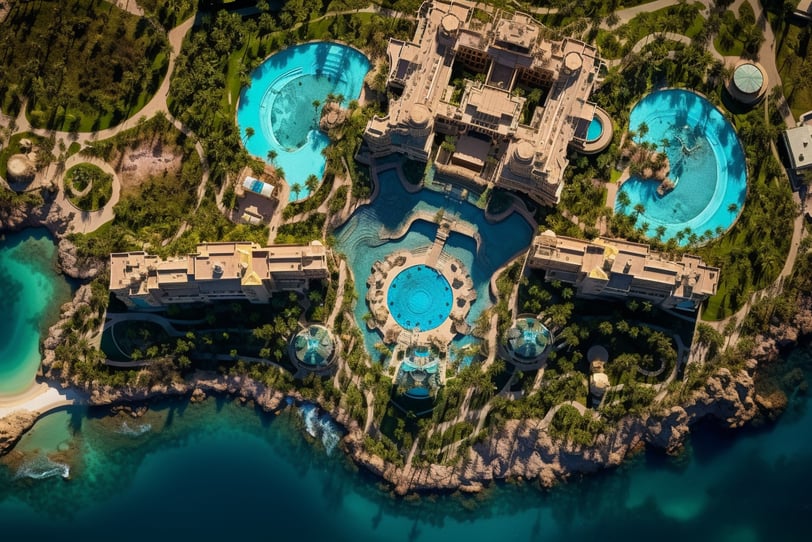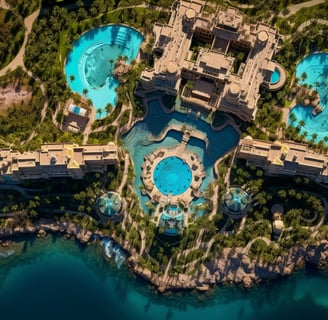 The Royal at Atlantis: Experience pure luxury at this iconic resort, known for its stunning beachfront location, world-class amenities, and exceptional service.
Harborside Resort: Discover the ultimate comfort and luxury in our 1 Bedroom suite at the Harborside Resort at Atlantis, where full resort access opens up a world of unparalleled amenities and experiences just for you. Nestled in a generous space of 505 square feet, this suite is a haven of relaxation featuring a plush king bed complemented by a cozy sleeper sofa in a stylish living area. Satisfy your culinary delights in the well-appointed kitchenette, and enjoy your meals in the sophisticated dining area. Whether it's a romantic getaway or a family vacation, this suite is designed to pamper you with luxury and comfort, promising a stay that is both tranquil and invigorating
The Cove at Atlantis: Immerse yourself in a contemporary and chic atmosphere at this stylish resort, featuring spacious suites, a private beach, and access to the Atlantis facilities.
Book Your Unforgettable Experience Today!
Don't miss out on the opportunity to experience the unparalleled luxury of Paradise Island. Whether you're seeking relaxation, adventure, or simply a taste of paradise, this remarkable destination has it all. Book your trip today and embark on an unforgettable journey to this tropical oasis.